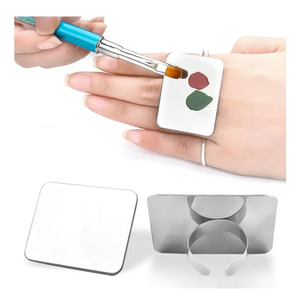 Nail Art Ring Pallet
Tax included.
Gelica is the UK's leading Nail Product supplier to leading nail techs and salons.

Our Gel's are highly pigmented and most of our colours only require one coat for fantastic coverage! Our Top Coat contains mirror high shine technology and our Matt top coat stays Matt for weeks. Gelica specializes in providing beauty salons, nail salons and spa's with high-quality gel polishes, nail enhancement products and other nail art and nail salon supplies.

To stay updated on our other upcoming items and special events, make sure to follow us on Facebook and Instagram!